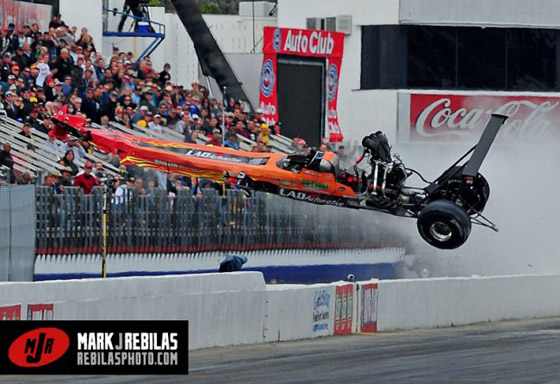 Phoenix-based sports photographer Mark Rebilas shot one of the craziest crashes hes seen in his 22 years as a motorsports photographer.
I have been shooting NHRA drag races for over 22 years (since I was 10 years old!) and thought I had seen and shot it all. With all the wild rides I have seen over the years, nothing really surprises me. During the first round of eliminations in the top alcohol dragster category at the NHRA Winternationals, driver Mike Austin got my attention as he went for quite possibly the wildest ride I have ever seen in my life.
See all the photos of the accident on Mark's blog.