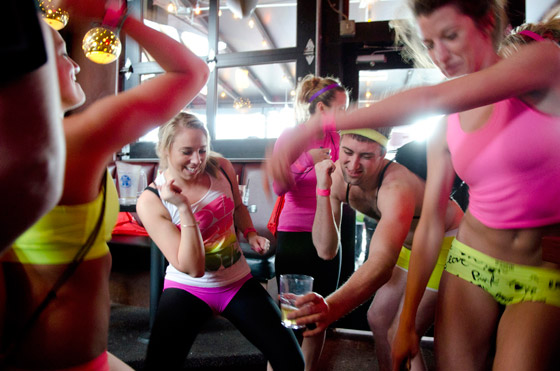 Seattle-based freelancer Daniel Berman photographed the Cupid's Undie Run in Seattle.
I had a hilarious time photographing the Cupid's Undie Run in Seattle yesterday — and not just because I got to capture this surreal experience — though, luckily for all involved — I remained clothed! This was a blast because everyone seemed to be having a lot of fun, and were not timid about the huge number of photographers that seemed to make it out to Fremont. I tried my best to get close to people and let them know my intentions and put them at ease. Their alcohol tended to do the rest…
See more hilarious photos of the Cupid's Undie Run on Daniel's blog.