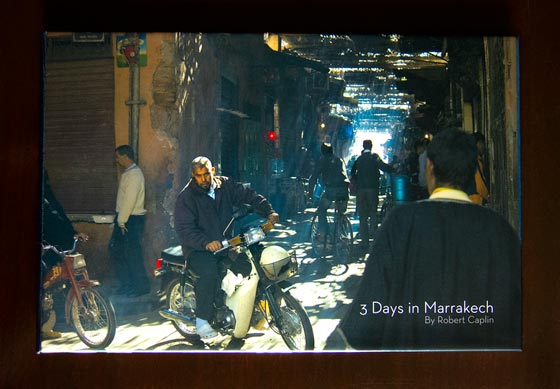 I've always toyed with the idea of printing my own photo books, but I'd never gotten around to actually printing any because there are so many services and frankly, I'm really lazy when it comes to editing my own work.
It wasn't until an opportunity came about for me to test drive a new photo book service that I really gave it a try. Fortunately for me, the company offering this service is one of my favorite photo labs in NYC, AdoramaPix. I some of my shopping at Adorama and have most of my prints made through their sister company AdoramaPix. The company sells quality goods and very competitive prices.
I enlisted the help of my graphic designer wife, Laia Prats, to put together a well-designed layout from our recent trip to Marrakech, Morocco. We both do a lot of travel and have contemplated making high-end coffee table books from our travels. This opportunity would allow us to really see what was possible in the realm of self-publishing.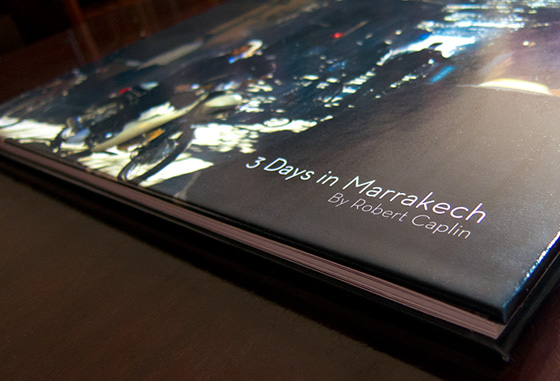 Now, these books are a bit different than your average photo books. First and foremost, you're working with a professional photo lab located in the heart of NYC, which means you're going to have a highly trained technician overseeing the production of your book, which they do all by hand. This is key, because it's always difficult to know if your own computer monitor will be perfectly calibrated with any printer. You have the option with every book to choose to have the professionals at AdoramaPix use their skills to make sure your images print perfectly with their printer profiles. Alternatively, you also have the option to do all the profiling yourself as they do offer the exact calibration settings for their printers online. Personally, I recommend having their techs make the tweaks, as only they know how their printer will reproduce a file.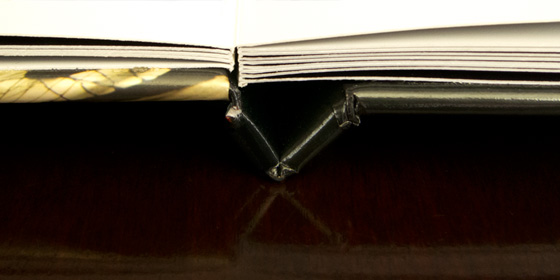 What's great about Adorama's new books is that the images are printed on actual photo paper, not card stock. I choose the lustre finish, as I've never been a fan of glossy. The books utilize a special "lay flat" binding that keeps each print from warping into the spine like traditional photo books. This is great for panoramic double-page spreads.
I was also impressed with the high-quality cover image, which is physically wrapped around the hard cover. Additionally there's a leather binding option if you're interested in making more of an album. I would note that you should keep careful eye on the edges of your cover as the image wraps around the book. Make sure your important edges are well within the bleed area. Note the cover of my book and how the motorbike's wheel was cropped due to it's proximity to the bottom edge. In future versions I will cheat bottom edge with filler space to hopefully avoid the same crop.


Lastly, you can very easily share a digital version of your book and even sell it online using AdoramaPix for fulfillment and online sales. You can set your own prices and have the books made and delivered directly to your customers.
Now that I've seen my first AdoramaPix book, I'm impressed. I've sent a copy to the owners of our Bed and Breakfast in Marrakech so they can share with their guests. I'll also be throwing this book online in hopes of making some additional sales!