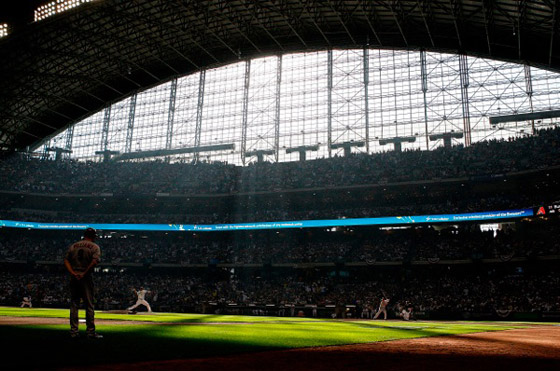 Apply, apply, apply.
Anyone who has applied for an internship will tell you how hard they are to get. Sometimes though, it's not so much about your portfolio as it about the intangibles. Let me explain…
Everyone knows how much talent exists in photojournalism and how many schools are churning out photography students (especially if you read the article about the school where I graduated from, The Art Institute of Pittsburgh). All of the best colleges and universities are having their students apply for internships. So how do you think you can win over the editors and photography departments of the respective newspaper/magazine/wire agency that you are applying at? By simply wanting it more.
I will use myself as an example here. I had three internships while going through school: Pittsburgh Pirates, Getty Images, and the Pittsburgh Tribune-Review. I know for a fact that the other students who applied for all three of these internships had much better work than I. In fact, I failed to get the internship with Getty the first time around. After working my butt off for a year and attending Sports Shooter Academy for a second time, I was asked to reapply and I did so with even more motivation.
Some are you are probably thinking, "Well, I'm not ready or think my portfolio is good enough for an internship yet". Maybe you aren't ready to get it THIS year, but that doesn't mean you shouldn't apply for it. You are not going to be looked down upon for applying for an internship earlier than you should. It actually can help you in many cases. Just like with the images you make – you have to do all of the little things to set yourself apart from the competition. So when the DOP or person in charge of hiring the upcoming photography intern every year sifts through the many applications and recognizes your name from the previous year(s), they are much more likely to set yours aside for final consideration because it shows your persistence.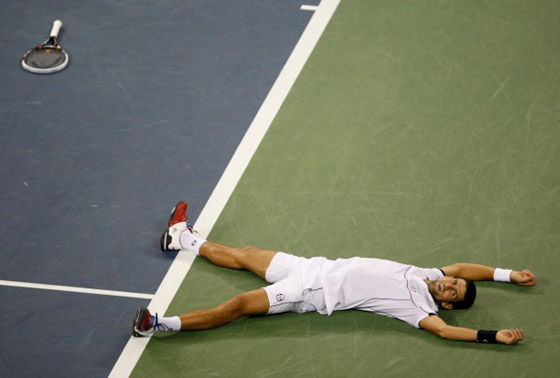 For those of you who may think your body of work isn't strong enough to nail an internship, think about this. An internship is your opportunity to take chances. As a young, student intern you are expected to make some mistakes. Learning from those mistakes is sometimes the best learning experience you can have. In my opinion, to be surrounded by a group of supportive veteran photojournalists in a real world environment will help you grow as a photographer more than a semester of any college course you might take.
Most internships will ask you to write an essay explaining why you think you deserve it. Even if they don't – as was the case in one of my internships – send one along with your application and portfolio anyways. The mere fact that you spent time to write an essay and went above and beyond what they asked for will speak volumes in and of itself. Even more so if that essay expresses your passion for photography and your desire to grow as a photography intern, your chances of being picked go way up.
The one thing most students or recent graduates looking for an internship or job don't realize is that how well your personality fits in with the company is often times the clincher. Even if it's just for the possibility of steady freelance work, it's important. If you don't get along well with others, your talents may not be enough to save you. This is a small community – even smaller with social media. Your reputation will follow you wherever you go.
Although most internships are announced and made public on many online photography forums (SportsShooter, NPPA, ASMP, etc), some come from referrals by meeting the right person at the right time. If you put yourself in the right situations by attending workshops (i.e. Eddie Adams Workshop, Sports Shooter Academy, NPPA Northern Short Course), your chances for these opportunities are much greater. Another way to find internships and learn exactly what each is like is to read the blog of the students who have already experienced it. They will show you and tell you things that aren't written up in the description of the internship. That student can also be a great resource to recommend you for the internship the following year as well!
All in all, apply for and do as many internships as you can. No matter where it takes place, I guarantee that you will come away with some of the best images and experiences of your life.
And as my favorite editor picture editor at Getty, Trudy Laltoo, always used to tell me before every assignment, "Don't fuck up!"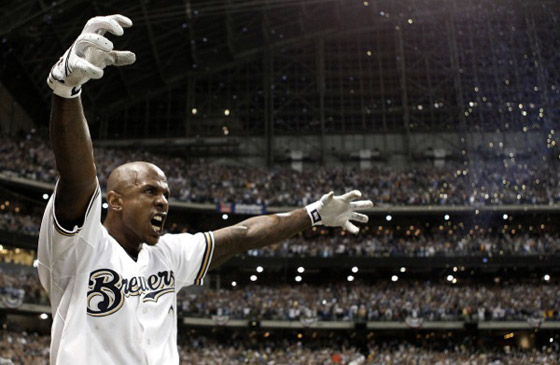 Here are a few blogs of students from various schools who completed internships this past year:
– Joel Hawksley (Ohio University) – Seattle Times
– Patrick Fallon (University of Missouri) – Dallas Morning News
– Patrick McDermott (Brooks Institute) – Getty Images Sport
– Brooks Canaday (Boston University) – Moline Dispatch & Rock Island Argus: