Amanda Lucidon is raising money for a project on documenting same-sex couples whose lives have been impacted by the Defense of Marriage Act.
Project Description:
Through contemporary interviews and verite style footage, The Legal Stranger Project presents a series of intimate personal stories conveying the great disparities encountered by same-sex couples under DOMA, which allows the federal government to merely recognize these couples as "legal strangers."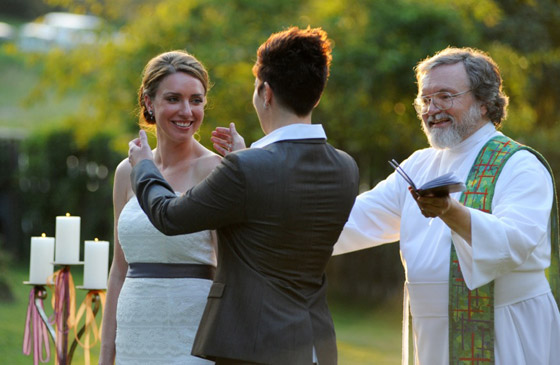 Nearly one million same-sex couples in the U.S. are denied 1,138 federal rights, benefits and entitlements inherently granted to heterosexual couples upon marriage. Although same-sex marriage is legal in six states and one district, it is not federally recognized under the Defense of Marriage Act, or DOMA, which defines marriage as the legal union between one man and one woman.
The Stories:
Amy and Alex Khalaf were married in DC in 2010. Eager to start a family, they went through artificial insemination to conceive a child. After several attempts, they were pregnant. Soon after, Alex learns that she is banned from adopting her own child in the state of Virginia because she's gay. Since Alex is not the biological parent, she will be considered a "legal stranger" to the child.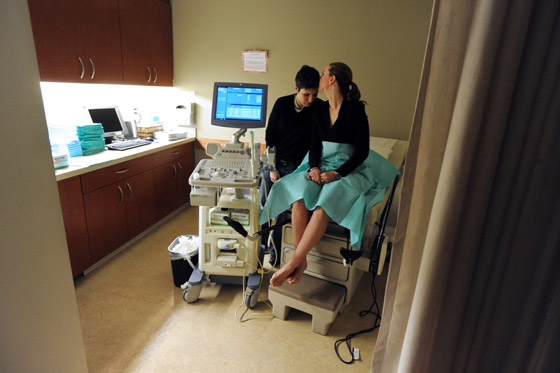 Follow Amy & Alex's story through photos, videos and journal entries at:
http://legalstranger.com/my-two-moms/#.TxBz1pgqOL0
Kelly and Dennis were in a loving, committed relationship for 15 years. They raised a son and owned a home together. Life changed drastically when Dennis was killed in a tragic accident while working for the highway patrol. Since the state didn't recognize their relationship, Kelly was denied survivors benefits. He continues to struggle with the loss of his partner and financial problems, as Dennis was the breadwinner of the family.
Follow Kelly's story through photos, videos and blog posts at:
http://legalstranger.com/until-death-do-us-part/#.TxB0aZgqOL0
Due to the costs associated with producing a film, we are currently raising production funds on IndieGoGo. We have 30 days left in our campaign: http://igg.me/p/51647?a=320240 All campaign donations are tax-deductible through our fiscal partnership with Talking Eyes Media.
Want to help? Make your tax-deductible donation today: http://igg.me/p/51647?a=320240

Can't donate? You can still help!
Share our campaign link: http://igg.me/p/51647?a=320240
Share the TLSP stories: http://legalstranger.com/
Like us on facebook: https://www.facebook.com/legalstranger
Follow us on twitter: Legal Stranger Twitter