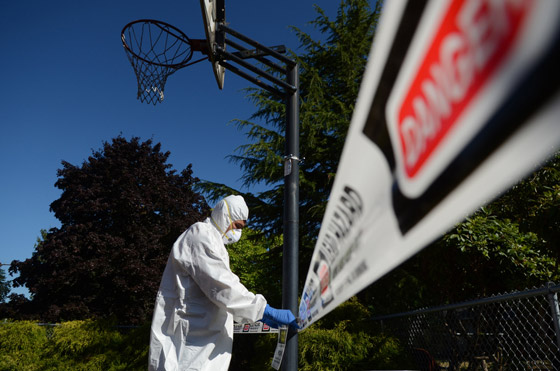 Seattle-based photographer Daniel Berman shares his favorite photos of 2011.
I know it's more than a few days into the new year but I still wanted to highlight some of my favorite frames of 2011. Most of this was shot on assignment for one client or another, but many remain unpublished — that's half the reason I want them here :). My goal on every assignment, whether it's for a newspaper, magazine, website or university, is to make a unique picture. I try not to shoot from the pack. I try and make something different, and unexpected — a pictorial moment within a news situation. Of course, I will get the safe shot, but when time allows, I am looking for a me photo. A different vantage point, a unique angle, better access — anything to find something unique, and apart from the pack. Sometimes that works out in my favor. The risk pays off. Every shoot is a teachable moment, and it's only a mistake if you cannot learn from it. This was a successful year but every year is a learning experience and this one taught me that in a lot of ways. You have to hustle. You have to really want it. Onward and upward in 2012, my friends.
See more photos on Daniel's blog.