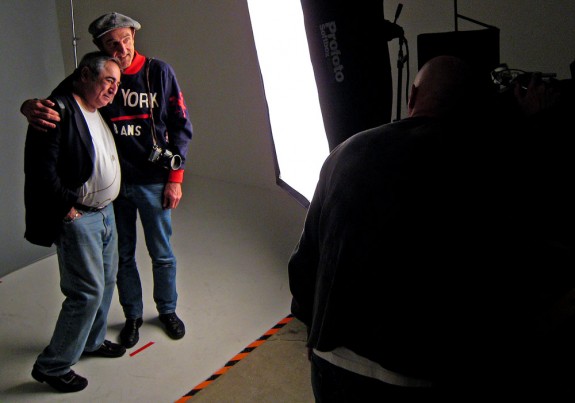 San Francisco Bay Area sports photographer Brad Mangin gives us a look into Tim Mantoani's project "Behind Photographs", which captures photographers and their iconic images.
When I first met San Diego based portrait and commercial photographer Tim Mantoani at spring training in Arizona 16 years ago I never would have guessed that he would become one of the most important photographers of the 21st century. Back in the glory days of the trading card companies there was a huge group of us who spent each March soaking up the Arizona sun shooting baseball games (on chrome of course!), playing over-the-line, and going out to fun restaurants. Our ring-leader was our good friend V.J. Lovero from Sports Illustrated. One particular spring V.J. brought a new photographer to the Cactus League to work his magic for Upper Deck. Any friend of V.J.'s was a friend of ours, so it did not take long for Mantoani to fit right in with our group, especially after he made on of the greatest catches in over-the-line history on a wet patch of grass in Tempe.
Continue reading and see more photos on Brad's blog.