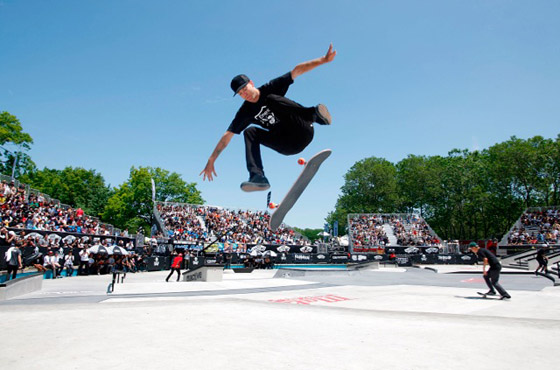 Millions of people are photographers. Thousands have staff positions. And a growing number in this economy, including myself, are becoming freelance photographers.
Freelance photography is a two-part profession. The obvious part is the photo making part. The other half is where that same photographer must also become a businessperson who can successfully market themselves and their work.
There have been a lot of people who have talked or written about what it takes to be a successful freelance photographer. There is no right or wrong path as this is all still fairly new to everyone, including myself, but there are certainly things that have found proven to work. We all have our own personal experiences so I'm here to offer my own along with advice that I hope can help those starting out.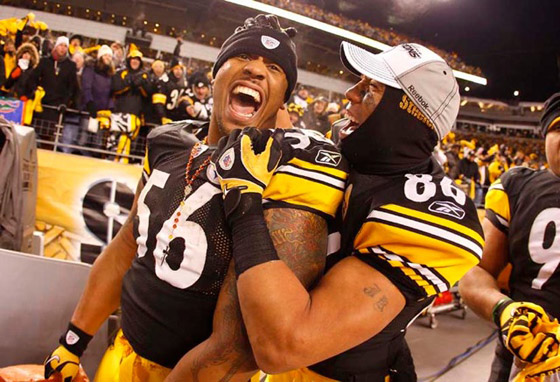 To give everyone reading a short back-story on myself and my experience, I'm an (almost) 23 year-old who specializes in covering sports in the Pittsburgh, Pennsylvania area. I'm a fairly recent graduate of the Art Institute of Pittsburgh. During my time in college, I was blessed with certain opportunities that I took advantage of including internships with the Pittsburgh Pirates, the Tribune-Review (Greensburg, Pa) newspaper, and Getty Images in New York City. I now freelance full time for many clients including Getty Images and The New York Times.
When I first moved to Pittsburgh to pursue my degree in photojournalism, I started a job at a local restaurant cleaning dishes. Although this famous local chain paid fairly well, I couldn't handle having a "normal" job doing something I didn't love. After three days, I quit, and from there on out I knew that I would have to really hustle and work hard to pay the bills with my photographs. But in my mind, there were no other options and nothing else to fall back on. I essentially told myself that I would not work retail or in the food industry like the rest of my friends.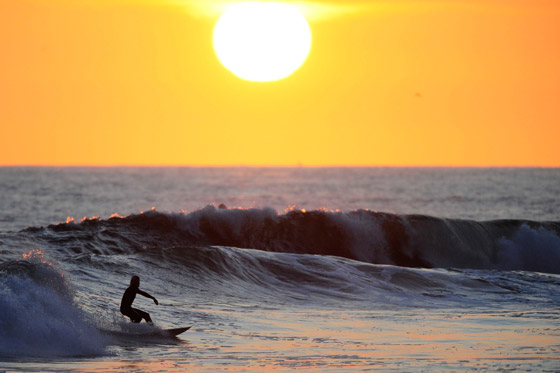 I also knew that starting out, assignments would not pay a lot and be few and far between since I had yet to establish myself. Since I was in college, I didn't have a ton of bills to pay, which was the perfect way for me to start out. My photography would just be paying for my food and transportation. But I knew that six months after graduation, my mailbox would be full of letters demanding money from some woman named Sallie Mae (on top of rent, car payment, insurance, utilities, etc).

After becoming a SportsShooter.com member and regularly posting images from recent local high school and college sporting events, I received a phone call from an editor at ESPN. He told me that he found me via my updates on SportsShooter and asked if I would cover local high school football star, Terrelle Pryor, on National Signing Day. That phone call, three months into college, made me the happiest (and most nervous!) I had ever been! I have never prepared more for an assignment more in my entire life than I did for this. Even though it was just a press conference, I was going to have it covered from every angle. This was my first taste of the real world. I was hooked and I wanted more.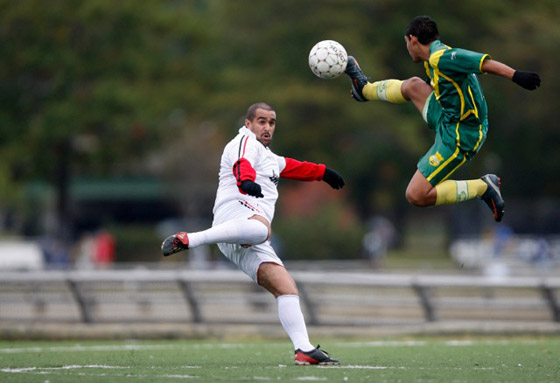 I see a lot of photography students only begin to take themselves seriously upon graduation. If you don't take yourself and your work seriously, then why should an editor? The key to me not having to work a regular 9-5 job is because I started marketing myself while still in college. It takes time to make that transition to full time freelance. You can't just wake up, quit your job, move to a city, and assume that you're all of a sudden going to get a ton of freelance work. It takes time – so don't get frustrated when you're not immediately bombarded with assignments. The reason I'm able to pay my bills with pictures is because of years of relationship building and networking. And I don't just mean just with established professional photographers either. Some of my best assignments (including one tonight as I write this) have come from other fellow recent photography graduates in the area who have another assignment that they're already covering. The same goes for me if I am already booked on an assignment. That trust that they have in me to make the client happy and complete the assignment successfully is the reason that they call me. If I show up late or don't produce images to the client's expectations, it's ultimately the photographer who referred me who looks bad. And they will most likely never receive assignments from that client, nor help me out, ever again.

I first created my photography website my senior year in high school. I also made sure to have business cards my first quarter at college (albeit poorly designed by my graphic designer roommate). Nonetheless, they had my information and a way to contact me. It was that lame website and poorly designed business card that I now have the amazing mentor that I do in Al Bello over at Getty Images. It's the little things in your images that set you apart from the photographer next to you. The same goes when marketing yourself and looking for work.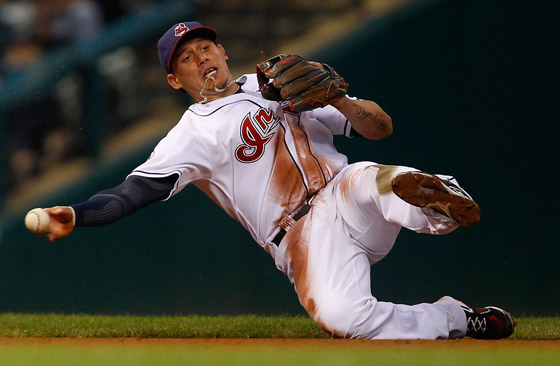 Just because you specialize as a photojournalist doesn't mean you can't cover the occasional wedding or event either. I may cover primarily sporting events but in the past week I've covered just as many events as games. You'll learn after your first year as a freelancer, which months are the slowest and where you need to work a little harder on picking up assignments. Those events earlier in the year can help get you through those months by putting aside some money for rent in case the work just isn't coming in.
And finally, this may be cliché but it couldn't be more true in the freelance world – what you put into it is a direct result of what you get in return. You are your own boss so you need to be independent and self-motivated enough to set aside time every day to email prospective clients, network with other professionals, and work on your portfolio.  At the same time you have a hundred other bosses that you must make sure are happy with the quality of your work as well. Don't be afraid to be a go-getter, put yourself out there and take some risks. Be patient and don't get discouraged too quickly. There is plenty of work out there if you know where to find it and are willing to work hard enough to get it.