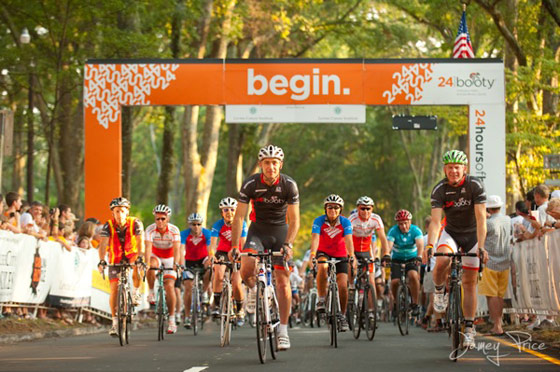 Charlotte, NC-based sports photographer Jamey Price covered this year's "24 Hours of Booty", a charity bike ride event.
"This past weekend was the 10th annual 24 Hours of Booty which is a charity 24 hour bike ride held in Charlotte, North Carolina's scenic Myers Park neighborhood. Started in 2001 by local lawyer Spencer Lueders, the event raised $1.25 million dollars from 1,400 riders this year alone. Each rider, no matter how young, fit, experienced or otherwise can ride laps around the 2.9 mile "Booty" loop for as few, or as many, hours as they choose. This is no race. The event purely raises money for cancer research and is recognized internationally for it's efforts and continues to grow in size and popularity year after year."
Continue reading and see more photos on Jamey's blog.