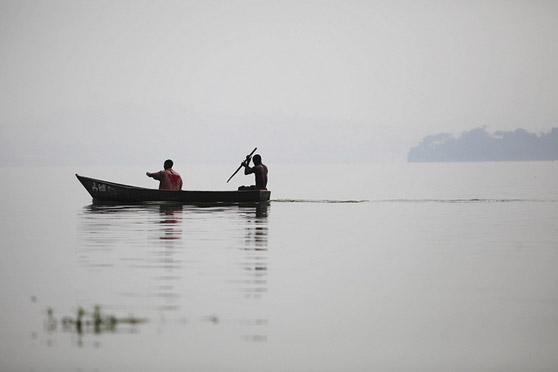 Photographer Daniella Zalcman is currently in Uganda and recently shot a story on overfishing in Lake Victoria.
I'm currently in Uganda en route to Sudan to cover the independence of the south on July 9. The light here in Kampala is absolutely amazing — sort of a slightly hazy, purple glow that lasts all day. I'm traveling with two other photographers, Andrew Burton and Jonathan Alpeyrie, and this morning we decided to use our extra day in Uganda to drive to a small village called Ggaba and shoot a quick story on overfishing in Lake Victoria. The town's economy thrives on treating pretty much every part of the fish, from selling the still-wriggling fresh catch to smoking fish heads and scaling and drying fish skin.
See more photos on Daniella's blog.