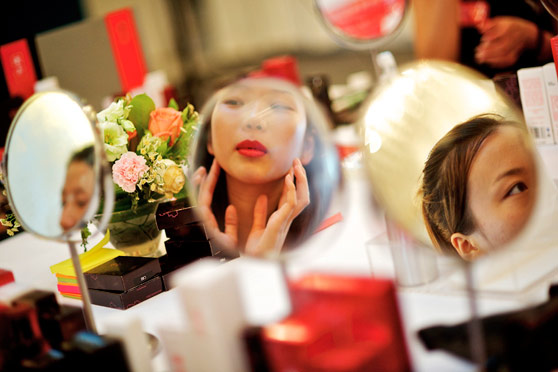 Beijing-based photographer Keith Bedford shares some photos from the Chinese Miss Universe training camp.
After overtaking Japan to become the number two economy in the world, it seems it's time for China to set it's sites on it's next conquest. Producing this year's winner of the Ms Universe contest. Apparently winning the Donald's beauty contest is such a priority, a training camp was set up to teach contenders to walk, talk, smile, use make up, and have that killer instinct one needs to win this coveted crown. It's hard not to be tongue and cheek about it when I kind of felt like I was in boot camp. A perfumed, lip glossy kind, but still a sort of boot camp.
See more photos on Keith's blog.