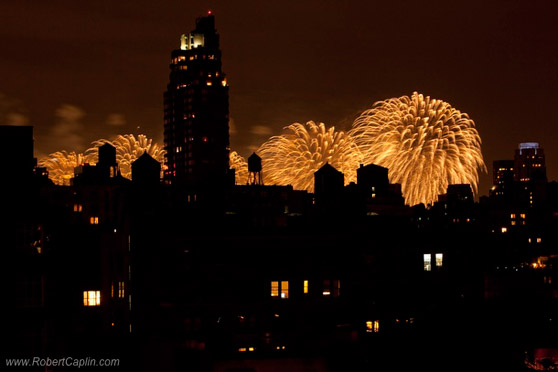 Manhattan-based freelancer Robert Caplin photographed the NYC fireworks from the roof of his Upper West Side apartment.
My lovely wife Laia Prats and I decided to bypass the crowds last night and climb to the roof of our Upper West Side apartment building to catch the NYC Fireworks. We didn't expect to see much, but as it turned out, the fireworks cleared the buildings and made for a beautiful show! Enjoy!
See more photos on Robert's blog.