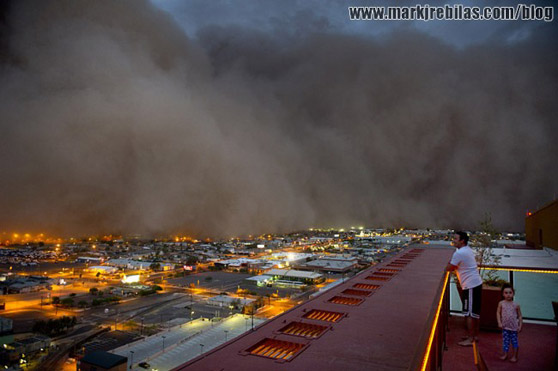 Phoenix-based freelance photographer Mark Rebilas shot a big dust storm from the roof of his high rise building in downtown Phoenix.
Ever since I moved to a high rise in downtown Phoenix I have anxiously been awaiting the arrival of the summer monsoon season. The hardest part about shooting lightning storms is getting to a good elevation to see above the surrounding areas. The 23rd floor would certainly offer a killer vantage point once the storm season began.

I had planned all day long to do some storm chasing and had even went to Tempe Camera a few hours earlier and bought a new tripod with hopes of using it for shooting lightning pics. All I needed now was some storm activity.
Continue reading and see more photos on Mark's blog.