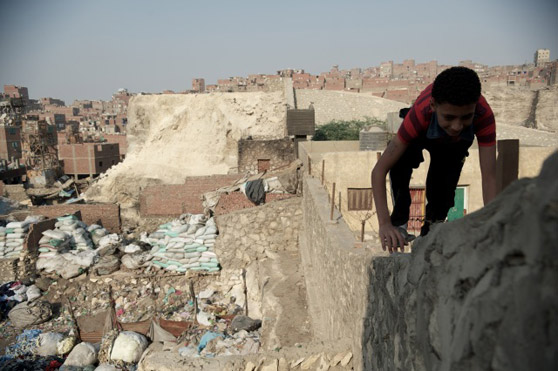 Photographer Roman Kutzowitz of Berlin is currently traveling the 5 continents pursuing several photographic projects on religion and marginalization. Here's one of the stories he shot in Cairo.
This Photosequence was produced in co-operation with the Zabaleen (Arabic: Garbage people) of the Neighborhood Al Moqatam in the squatter settlement Manschiyet Nasser, Cairo.

The Al Moqattam settlement (also known as Garbage City) houses most of Egypts Coptic christian community, who for the last 70-80 years have collected, sorted, recycled or reprocessed most of Cairo's Garbage.

Though faced with a Poverty, Marginalisation, Poor hygenic and living conditions, the Zabaleen
entrepeneurs have developed a highly efficient recycling process, recycling about 85 percent of the garbage in comparison to 20-25 percent most western companies recycle.
Continue reading and see more photos on Roman's website.