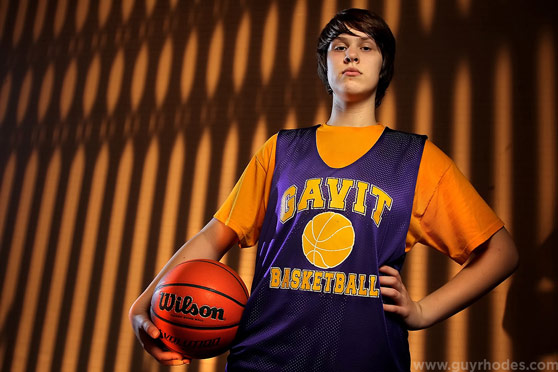 East Chicago, Indiana-based photographer, videographer, and lighting technician Guy Rhodes shares his lighting technique for a location basketball portrait.
As a lighting designer, one of the best things about location film and photography work is the always-challenging task of transforming an everyday space into an attractive environment for the lens. More often than not, I enter new locations flying blind, having never visited the space before. I never know exactly what I'm getting into, which often causes a mixture of excitement and anxiety. Have I brought enough equipment to light the space, and more importantly, the subjects within? For video shoots, is there enough power? Will I be fighting bright light from windows during a daytime shoot? Can I capitalize on any existing fixtures within the building to create something special in an otherwise bland location?
Continue reading and see more photos on Guy's blog.