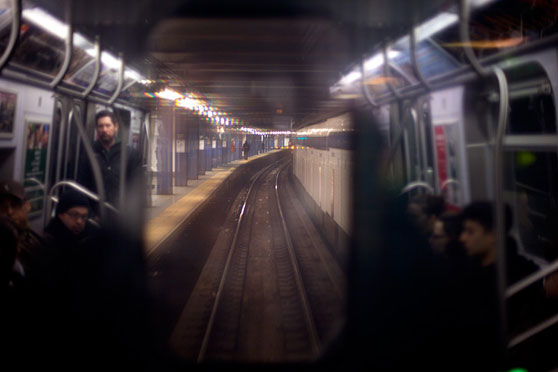 New York-based freelance photographer Charles Ludeke has been taking photos from the front window of the M-Train on his way to work.
I'm such a wide-eyed freshman.

Going to my job at ICP, I prewalk and stand at the front of the M train. Besides the perk of exiting the station quicker, I get a nice view of whatever the train passes: the raised JMZ line in Brooklyn, the Williamsburg bridge, dark tunnels and people waiting for the train.

It piques my curiosity watching all that whizzes by. When I get a day off I'm going to spend it riding a full line, documenting all the views I come across.

Stay tuned.
See more photos on Charle's blog.