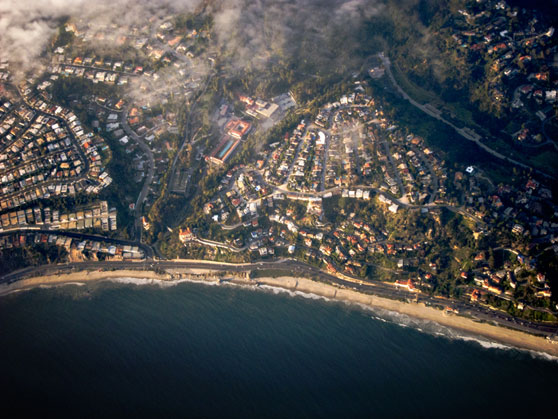 L.A-based freelancer Melissa Golden got a new point and shoot camera and photographed the state of California from the air.
I recently got a new point and shoot camera, the Canon s95.  I took it on a trip to San Jose last weekend and enjoyed myself.  There's no effort or thought or care in the photos that I take with it.  It's the perfect vacation/party camera.  I don't want to have to think about photography when I'm on "me time" but a large part of me still wants to take pictures.  I need to enjoy my surroundings and companions and this camera has helped with that.  There's nothing casual about my work cameras.  They're large and can make people uncomfortable.  Also, I only shoot manual, which is a task that occupies a significant part of my brain power.  Having a tiny but powerful point and shoot camera set to the program function is freedom.
Continue reading and see more photos on Melissa's blog.