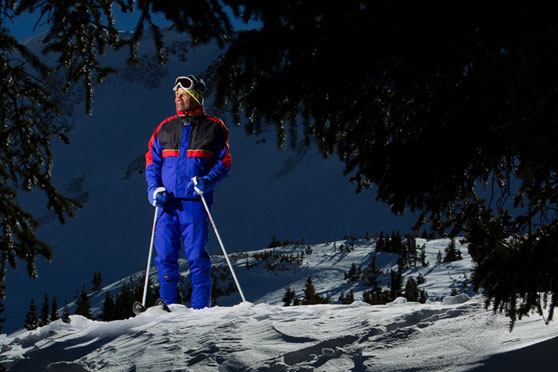 Denver-based photographer Justin Edmonds shot a portrait of skier David Lucy for the University of Denver Magazine.
After some small talk near the top of the lift David turned to me and asked, "where are we headed?" I pointed off in the general direction of the next lift and the next thing I knew he was gone. If I'm still skiing like David when I'm 74 I think I'll consider my life a success.

Myself and super-assistant Nathan Armes found a few nice locations within 100 yards of each other and David gave us plenty of time to make a few images. Transporting and using lighting gear on the mountain can be a challenge so having two locations close to each other was a huge help.
Continue reading on Justin's blog.