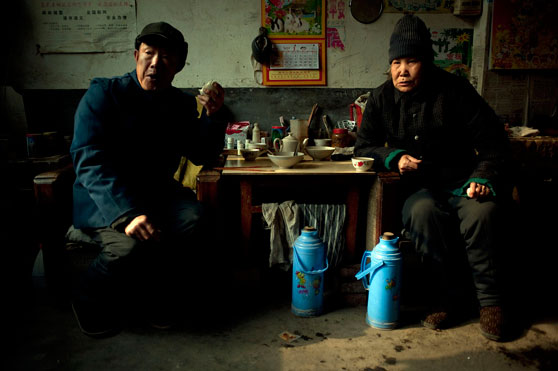 The globe-trotting Keith Bedford currently based in Beijing, China shares some photos from a recent shoot capturing images of Chinese farmers.
I've had  had the good fortune to work with Bloomberg and the Wall Street Journal since getting to Beijing earlier this month. This week I got to work a story on farmers who are stockpiling their harvests of cotton in hopes that the prices will rise back to the record high from a few moths ago before a sharp drop just recently. With a year of inflation and higher costs for fertilzer and labor it's easy to understand what motivates them. Growing up I spent my summers working on my grandparents' farm, so I've always had a place in my heart for farmers. I can empathise with them on how much it costs to work the land especially in a season of drought. It's been tough on them. Many of them seem hopefull that there will be a rebound in the coming months. In the mean time they are storing the stuff in backyard closets and even living rooms. Check out the WSJ Photo Journal piece here. If you want to read the story click here.
Read and see more photos on Keith's blog.