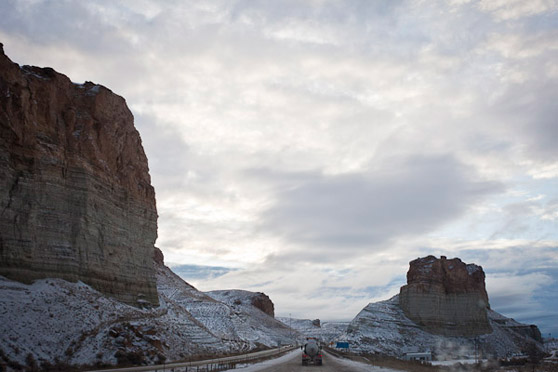 Freelancer Tristan Wheelock has been traveling across country in an Airstream and recently passed the state of Wyoming, where he shot some beautiful scenery.
I'm from Florida but I currently live in a bright blue Airstream trailer that's crisscrossing the country. I shoot documentary style photographs and make multimedia projects usually focusing on little stories about people in the US of A. The other day we blasted across Wyoming en route to Denver Colorado. I'd never been to the State before and I was surprised by the stark cold beauty of it. They have ghost towns! Like for real ghost towns!
See more photos of The Cowboy State on Tristan's blog.