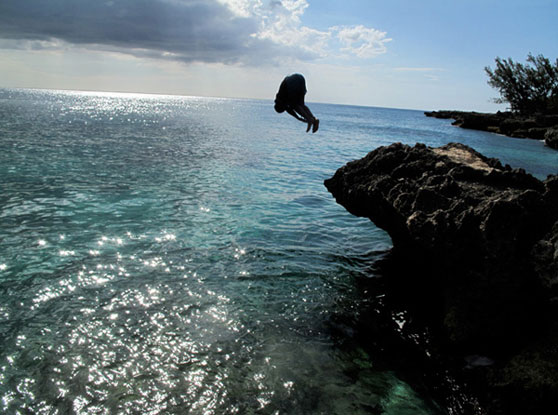 Brooklyn-based photographer Matthew Taplinger recently traveled to Jamaica and made some beautiful pictures.
I've been a bit consumed with Jamaican culture since a friend introduced me to real reggae/dub music nearly a decade ago. Upon arriving in Negril with my wife, we were immediately absorbed in the sensory overload of vibrant colors and sounds, and knew we had come to the right place. We stayed at a small, open-minded spot up in the cliffs and met some true characters right off the bat. Two of them, Chemist and Derek, turned out to be freelance tour guides (among other things…), and took us on separate day excursions to the countryside and the outer edges of town, worlds away from the all-inclusive resorts that dot the city's famed '7 Mile Beach'. These are some of the righteous individuals and moments we experienced during our week in Negril.
See more photos on Matthew's blog.