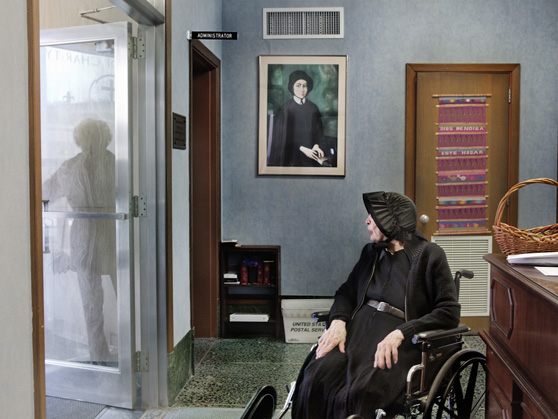 New York City-based freelancer Mae Ryan spent four months photographing the Sisters of Charity in New York.
Founded in 1809, the Sisters of Charity community was once the largest order of nuns in New York. For years they were the Catholic pillars of New York; they founded St. Vincent' s Hospital in 1849, taught at a majority of catholic schools and served as nurses throughout the metropolitan area.

However, their influence and numbers have dwindled in recent years. In 1960 there were over 3,000 sisters in the order, while today there are just over 300 and no one has joined the community for the past five years. 80 of the oldest members of the community reside in the Convent of Mary the Queen, a nursing home for retired sisters in Yonkers, NY.

As I got deeper into the project some of the sisters divulged to me their fear of death and the unknown, while others spoke of finally uniting with Jesus. Over the course of the four months that I worked on the project three sisters died and the reality of their dwindling population became a reality for me as well.

Each woman has her own room, la-Z-boy chair, TV, shared bathroom and small closet for all of her possessions. Many of the women can no longer take care of themselves and must rely on the full time staff for their daily needs. The sisters fill their days with group

exercise, bingo, crafts and prayer as they linger in life before death.