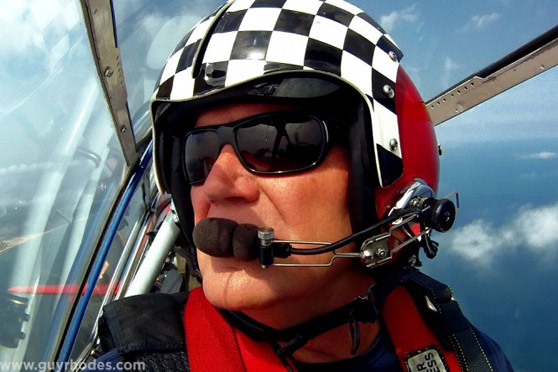 East Chicago, Indiana-based photographer, videographer, and lighting technician  Guy Rhodes photographed the Gary South Shore Air Show in Gary, Indiana.
Growing up under the approach paths for two very busy airports, Chicago's O'Hare and Midway, undoubtedly played a pivotal role in my fascination with aviation. Watching the flights on approach, zig-zagging across the inky, black sky in a ballet of light performed once every thirty seconds, was the backdrop to many nights spent relaxing on the back porch. I even had a spotting book, A Field Guide To Airplanes, where I'd check off all the aircraft that made visits to the skies over my back yard.

Nowadays, then, it's only fitting that my fascination with aviation really starts to surface when I have the opportunity to combine it with my passions in life. The weekend of the Gary South Shore Air Show always provides just this opportunity. For the past five years, I've covered the air show from above and below for The Post-Tribune newspaper. I've had the opportunity to fly with many of the acts that wow the crowds, such as the Lima Lima Flight Team, the Red Baron Squadron, and the U.S. Army Golden Knights Parachute Team.

This year, I had the opportunity to fly with a group I hadn't yet covered, the AeroShell Aerobatic Team. After confirming my flight with the air show organizers a few weeks prior, the often-frightful gears in my mind started to turn on how I could put a different spin on my coverage this year. The one thing I'd never done with any of the teams was video, so I decided to do a few video camera mounts on board the aircraft in addition to shooting stills hand held during the flight.
See more images from the Show and continue reading on Guy Rhodes's Blog.