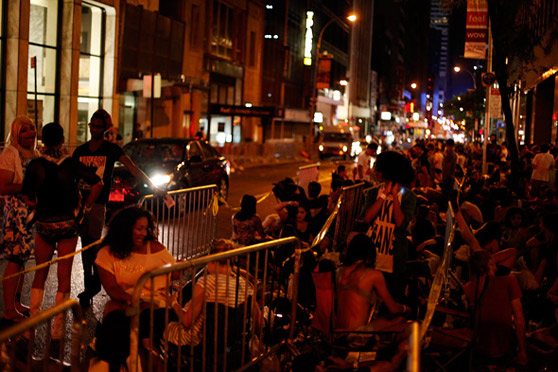 NYC based freelance photographer Charles Ludeke recently photographed Lady Gaga's free concert on the Today Show.
When pop sensation Lady GaGa comes to town, the fans come out.  She performed this morning (Friday) on the TODAY Show in Rockafeller Plaza.  The show started at 7 a.m. Fans started lining up on Wednesday.  When I got there at quarter to four, this was only PART of the line.  I was stunned.  But hey, a free show?  Not many people can argue with that.  Especially when tickets go in the hundreds.
See more images from the show and read about Lady Gaga sending pizza to her fans on Charles' blog.