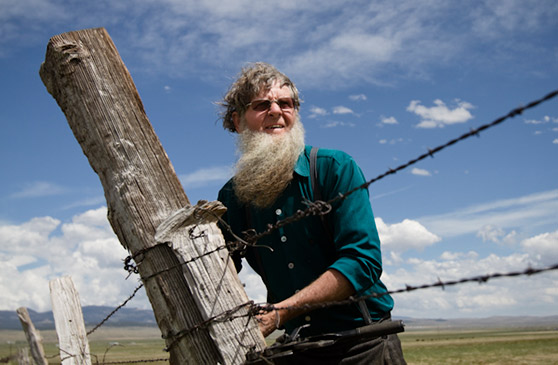 Denver-based freelancer Nathan Armes got the call from LA Times to photograph Colorado's Amish population.
I've photographed shy people and numerous people that did not like their photograph taken but they understood it to be apart of the story.  I've never photographed a culture that did not want their picture taken because their religion instructed them not to do so.  I still have images etched into my mind that were let pass because I did not want to jeopardize the limited time and access already granted by Yoder and his friend, Chester Hostetler, 54, a carpenter and father of 10.  For example, I did not photograph Yoder's daughter sweeping out the family stables in respect of the youngster's privacy and her father's.  Though the words, 'Do not photograph my children,' were never spoken some things are implied through body language and mutually respect.  It's difficult to let moments slip past but in certain situations, such as photographing in an Amish community; you must recognize and respect the wishes of those being photographed.
Continue reading and see more images on Nathan's Blog.