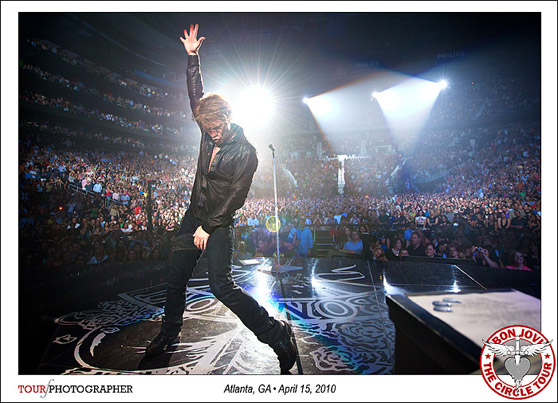 New York-based sports and music photographer David Bergman has been on tour with Bon Jovi making great concert and behind-the-scenes photos for his busisness TourPhotographer.com.
There's nothing better than having an all-access pass to photograph one of the biggest rock concert tours in the world.

Since March, I have been covering shows and selling prints for Bon Jovi through my company TourPhotographer.com.

Jon Bon Jovi has granted me unprecedented access to shoot from the stage and put remote cameras around the arena. I've been mounting a Nikon D3 and 24-70 lens in front of Tico Torres' drum set and triggering it wirelessly throughout the show using Pocket Wizard transceivers.
Continue reading and see more photos on David's blog.