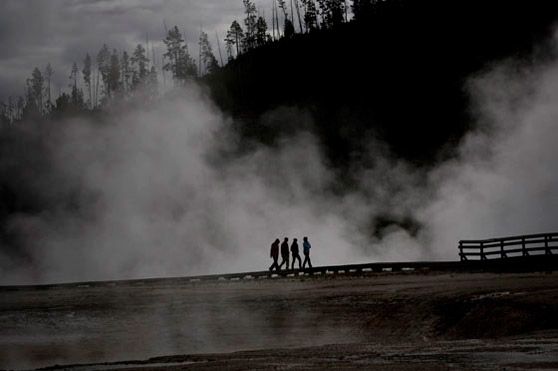 Denver-based photographer Nathan W. Armes has been working on a long-term project involving America's National Park system.
It's hard to explain a project that you didn't realize you've been working on your whole life. It's not like these photographs were shot on autopilot. I was just shooting in an attempt to show the beauty of our National Parks.

Only in the edit did I start noticing a trend, which I've been feeling subconsciously since I was a kid shooting Polaroid snapshots on cross-country family trips to the Grand Canyon, Painted Desert and the Great Smoky Mountains. The trend where I used people as nearly insignificant props in the vast landscape.
Continue reading and see more photos on Nathan's blog.