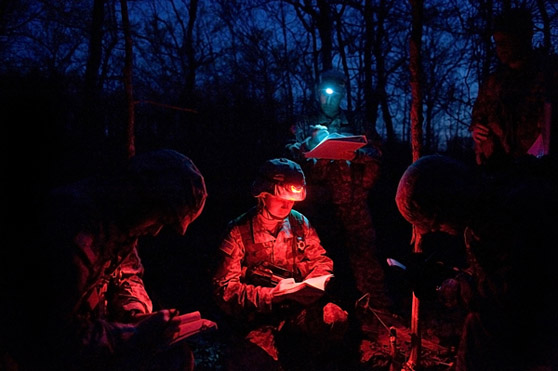 Grant Hindsley just finished his freshman year at the University of Missouri and worked on a project on the Mizzou ROTC for his Fundamentals of Photojournalism class.
This project was definitely not planned out and then approached, it sort of came to me through a series of events.

First, I had an assignment through The Maneater, a student-run newspaper at the University of Missouri. I was supposed to go photograph ROTC doing their Physical Training exercises before classes at sunrise. I went out at about 4:30am and went out and shot the assignment.

Through shooting this first assignment, I connected with one of the more senior members of ROTC and  later set up a shoot to photograph an environmental portrait assignment for my 'Fundamentals of Photojournalism' class taught by David Rees.
Continue reading and see more photos on Grant's blog.