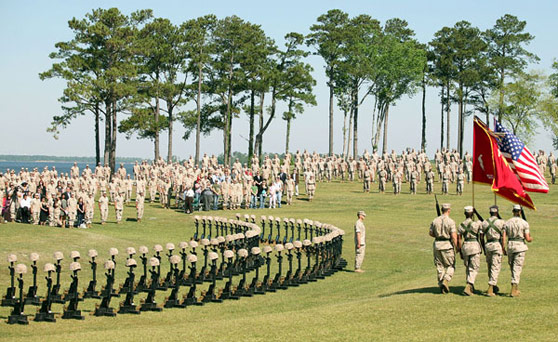 North Carolina-based freelancer Logan Mock-Bunting recently covered a military memorial at Camp Lejeune for soldiers killed in action in Afghanistan.
I had the opportunity to cover a memorial for members of the 2nd Marine Expeditionary Brigade, out of Camp Lejeune, who were Killed In Action during their recent deployment to Afghanistan. I shed tears several times during the ceremony. I truly hope the American people are not becoming too jaded or numb by these wars, and I wish everyone could really understand the sacrifice that is going on. I hope that these images convey some sense of the loss – not just of those who have died, but the weight carried by those that are left behind.
Continue reading and see more photos on Logan's blog.