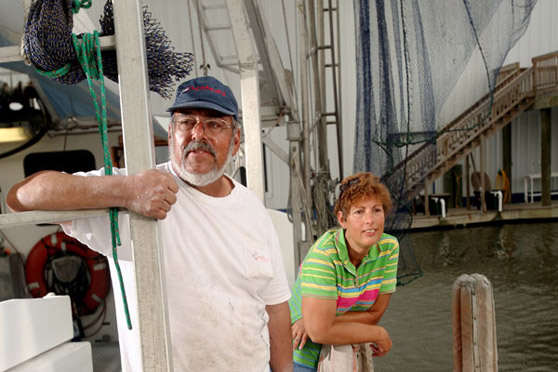 North Carolina-based freelancer Logan Mock-Bunting traveled to the Gulf Coast to cover many aspects of the oil spill disaster.
I went down to the Gulf Coast to cover different aspects of the oil spill. As one French journalist put it, we were "both too late and too early." I was not able to get there until about a week after the Deepwater Horizon sank, and it was too late to photograph the initial reactions, memorials, and shock from the event. However, for the week I was there no oil came ashore, so I was too early for the landfall. It was a very difficult situation to explore visually – the 6 days I was there, nothing really new happened. So I turned my focus to people I knew would be deeply affected by the spill – local fishermen – and tried to work interesting graphics.
Continue reading and see more photos on Logan's blog.