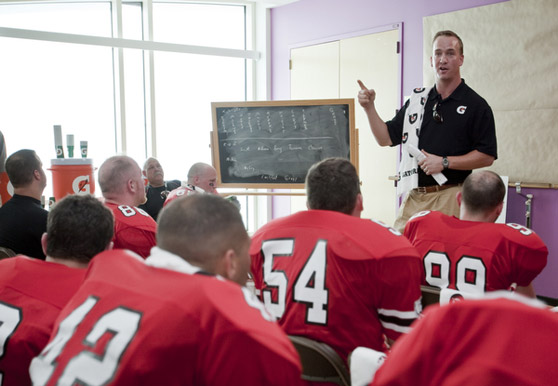 Philadelphia-based commercial, editorial, portrait and action photographer Steve Boyle continues working with Gatorade to document unsettled high school sports rivalries.
I've been working on this amazing project on and off for about two months now and the project will culminate on April 26 when the game is played.  I'm shooting the stills for the project, but videos and some more information can be found here.  Gatorade has invaded the towns of Easton, Pennsylvania and Phillipsburg, New Jersey (one of the longest high school football rivalries in the country, but certainly the most intense/passionate) and given athletes from a 1993 game that resulted in a tie, the chance to replay that game.  The players are working with doctors, trainers, scientists and the community to make this dream happen.  Stay posted for updates to the site, new episodes are being produced, filmed and edited all month.
Continue reading and see more photos on Steve's blog.