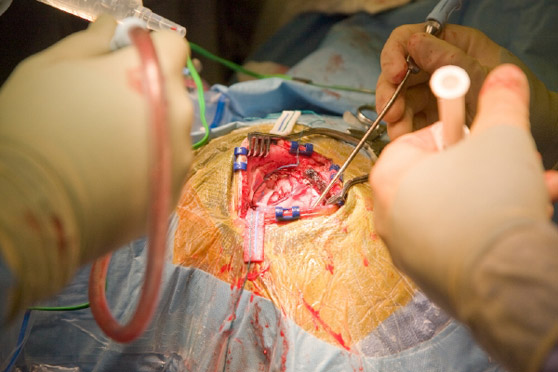 Pennsylvania-based freelance Paul Emberger shares his day-in-the-life experience with renowned Neurosurgeon, Dr. Jonas Sheehan of Penn State/Milton Hershey Medical Center.
Try to imagine the smell of burnt hair combined with the distinct scent of a dental drill boring into a tooth. If you can, then you know what I smelled as a drill bit cut through the skull of patient x, lying face down on an operating table. With a dozen or so people in the room, all focused to save the man's life. Dr. Sheehan created a small hole in the bone, facilitating the removal of a larger section of scull, to gain access to a section of the patient's brain.
Continue reading and see more photos on Paul's blog.