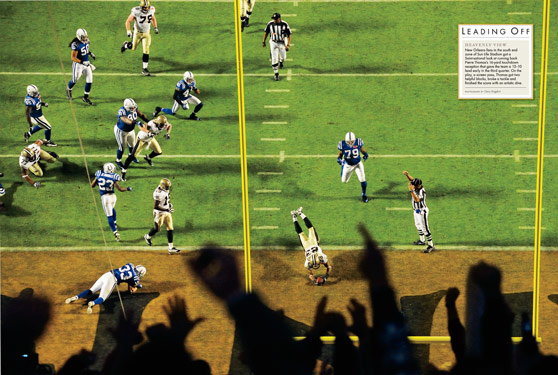 Orlando-based magazine and advertising photographer Gary Bogdon photographed Super Bowl XLIV for Sports Illustrated from a very unique angle.
As part of the SI team of 12 photographers and editors , I was assigned a special position high in the endzone (shooting with a wide lens, and also a 600mm lens) to try and get something unique from the game. SI Director of Photography Steve Fine, and I walked up to my position ( which was standing right next to one of the Miami-Dade snipers ) before the game to scope it out, and we loved the angle.
Continue reading and see more photos on Gary's blog.