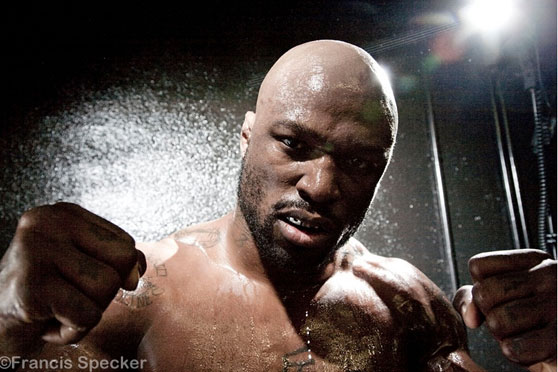 LA-based freelancer Francis Specker has been working on a long-term project documenting the sport of mixed-martial arts and consulting on New Media, Social Networking and Mult-Media productions. HE recently took portraits of MMA fighters during media day.
Strikeforce held a media day in Hollywood on March 17 to promote their April Nashville card and it gave me an opportunity to take some portraits of MMA fighters Dan Henderson, Shinya Aoki, Jake Shields, King Mo, Gegard Mousasi, and Gilbert Melindez. I set up a small studio area with my lighting kit consisting of Nikon SB-24 strobes with Honl grids, PocketWizards and some light stands.
Continue reading and see more photos on Specker's Blog.