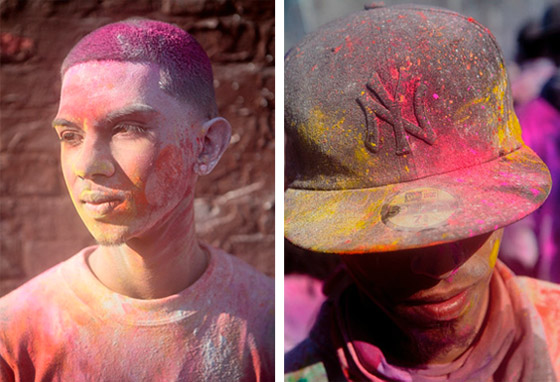 French freelance photojournalist Gerald Holubowicz is based in New York and recently shot portraits of revelers celebrating Phagwah in Queens.
Phagwah, or Holi, is the Indo-Caribbean Hindu celebration of the new year.
Every spring, the Sunday after the first full moon of the Hindu calendar, Phagwah literally paints the streets as kids and families "color" one another with dye (abrac) and powder and chase away the winter grays. The spirit–and high-jinks–are like that of Carnival.
Continue reading and see more photos on Gerald's website.